Layer breeds
Pluriton supplies the world's three most popular layer breeds worldwide: H&N, Hy-Line and Lohmann. These top breeds are characterised by superior egg laying persistency and low mortality rates.
Broiler breeds
Pluriton supplies broilers from Ross, Cobb and Hubbard. These varieties belong to the international elite. Combined with the outstanding quality of our broiler hatching eggs, this forms the foundation for viable and healthy broilers.
Logistics
Pluriton has five branches in Europe. We always use the most efficient transport methods from these sites to ensure that our hatching eggs and day-old chicks arrive at their destinations all around the world in optimal condition.
Every day create the foundations of a BRIGHT NEW LIFE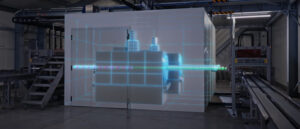 Pluriton, distributor of hatching eggs, day-old chicks and pullets of the laying breeds H&N Brown Nick, H&N Super Nick and H&N Crystal Nick in…
> Read more
Stay up to date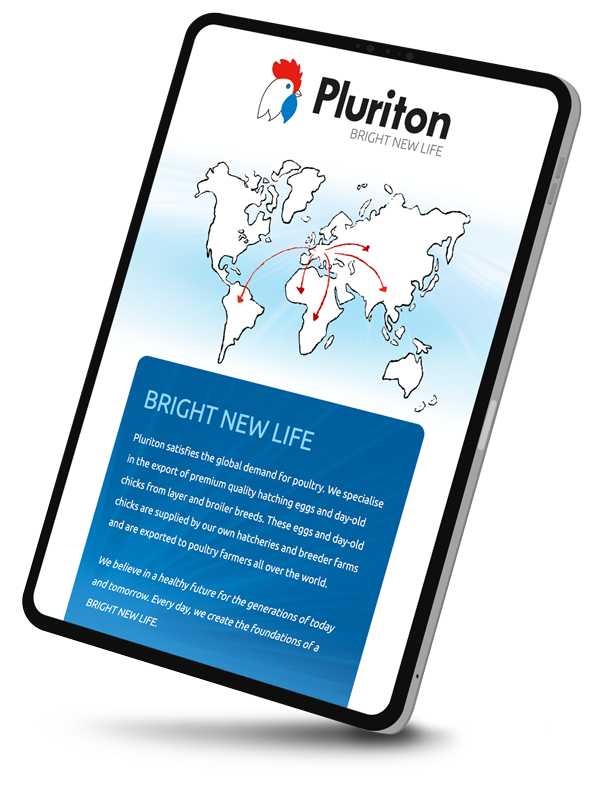 Sign up for our newsletter here



Postweg 146
6741 MN Lunteren
The Netherlands
VAT: NL859946988.B01
REG: 74556630
Zrínyi u.11.
9024 Győr
Hungary
VAT: HU26133777
REG: 0809034049
Schotelven 111
2370 Arendonk
Belgium
VAT: BE0678.761.260
REG: 0678.761.260
Mansuroğlu Mahallesi Ankara Caddesi No:81/10
35535 Bayraklı İzmir
Turkey
VAT: 7300695044
REG: 211877
Lewkowiec 60 A
63-400 Ostrów Wielkopolski
Poland
VAT: PL781-199-85-79
REG: 0000796283
More information about our hatching eggs or day-old chicks?